Skip to Content
Remove Outdated Ceilings in the Tri Valley and East Bay Area
We all like popcorn, but it doesn't belong on your ceiling! Extreme textured ceilings were all the rage 30 plus years ago, but decorating tastes have moved away from the popcorn (AKA Acoustic) ceilings for many good reasons. If you want to update the look and feel of your home or business, contact Pacific Drywall. Our team of trained and experienced professionals are qualified for fast removal of outdated popcorn ceilings. We'll replace it with your choice of an updated texture and painting at a reasonable price. Our low prices will leave extra cash in your pocket to spend on other interior improvements
Reasons to Remove Popcorn Ceilings
Most of the popcorn ceiling removal requests we receive are from home or business owners who have grown tired of their dated look of their ceilings. Here are other reasons to have your popcorn ceilings removed.
Popcorn Ceilings Look Dated – Popcorn ceilings were very popular between the 1960's and 1980's. These ceiling give homes and businesses a very dated appearance to today's interior décor. No matter what else has been updated in a room, just the sight of a popcorn ceiling will give an outdated look and a strong association with that era. Today's ceilings have clean, smoother textures.
Popcorn Ceilings are Difficult to Paint, Repair, and Maintain – The extreme texture of popcorn ceilings makes it incredibly difficult to paint, repair, and maintain. The crevices and recesses of the ceiling make it nearly impossible to evenly paint and usually requires a delicate touch and multiple coats of paint with drying time between each one. Just the preparation of removing trapped dirt and dust can be an exhausting and frustrating process. Repairing popcorn a ceiling can require special sprays and tools.
Popcorn Ceilings May Be Covering Over an Issue – In the past, many contractors and do it yourself homeowners used popcorn ceilings as a way to cover up or conceal an issue, imperfection or problem.
Popcorn Ceilings May Contain Asbestos – Many popcorn ceilings installed pre-1978 contain asbestos. It is difficult for the normal person to examine if your ceiling contains asbestos. Call the experts at Pacific Drywall can give you asbestos testing Information right over the phone. Call us at 888-447-0487.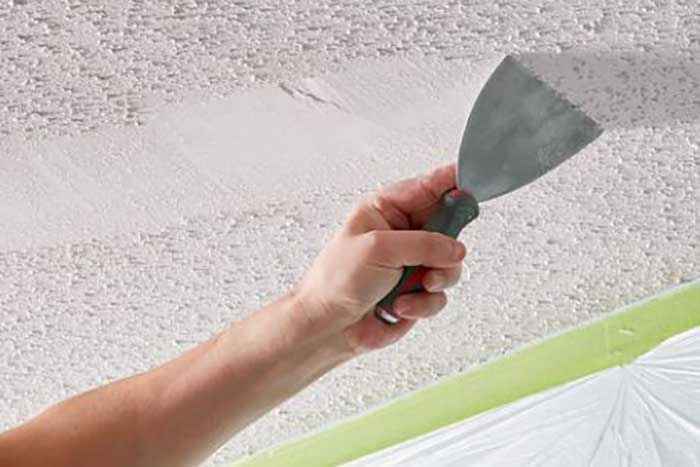 Ceiling Textures to Choose From
We're committed to leaving your home or business in better shape than when we arrived. After we remove your old popcorn ceilings, We'll retexture your ceiling with the style of your choice. A standard or custom texture will complete the look and feel of your new space. We can also texture and paint your walls. Some options of textures include: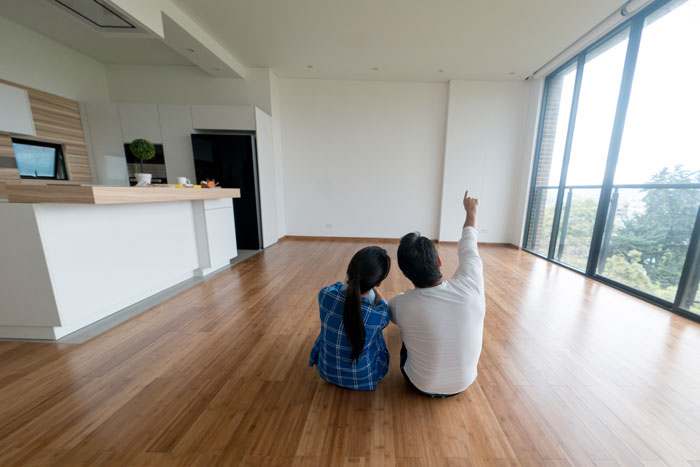 Don't Know Where To Start? Need Help Setting A Budget?
Step 1 We'll ask you a few simple questions to understand your home and determine your needs.
Step 2 We will educate you on the popcorn ceiling removal process.
Step 3 We will give you a No-Obligation price right over the phone.
Our Five Star System for Popcorn Ceiling Removal Includes:
Exact, detailed price quote which can in most cases be done over the phone
Removal of popcorn ceiling
Application of new texture of your choice
Complete painting of new ceiling on the second day (painting optional)
All areas of property will be left clean and safe after completion of job
Customers are updated on the progress of entire job
Beautiful new ceiling will be installed with limited time and inconvenience
If you want to get rid of dated popcorn ceilings, contact Pacific Drywall today! Removing popcorn ceilings is one of the easiest and most cost-efficient ways to update the look of your home or business in the Tri Valley and the East Bay Area areas.
Get an Instant Price Quote