Skip to Content
Fast, Clean, and Efficient Work in the Bay Area and Pleasanton
Our team at Pacific Drywall offers a variety of professional services in the Bay Area. For over a quarter century, we have specialized in tailoring our skills to fit our clients' needs. In particular, we pride ourselves on delivering outstanding workmanship at affordable prices.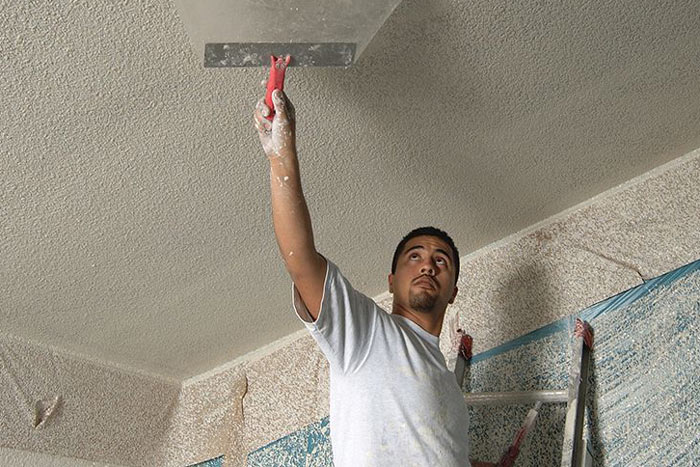 Our Services
Popcorn Ceiling Removal: You don't have to live with outdated ceilings! Create a cohesive and modern look to your space with our popcorn ceiling removal services. Our removal experts can properly remove your unflattering ceilings
Other Services: We offer professional services to enhance your home in the Tri Valley or East Bay Area! Whether you want interior paining, crown molding, baseboards, mantels, or can lighting, our crew can assist you. Your property will be treated with respect and care!
Request Your Free Estimate Today
When you choose Pacific Drywall, you can rest assured that we'll leave your property clean and safe. Since 1992, more than 15,000 homeowners have utilized our affordable services. Updating your property can be much simpler than you think! Although popcorn ceiling removal and other interior renovation projects may sound intimidating or time-consuming, we utilize the most efficient techniques that are faster and more precise than you expect. Our detailed work can increase the value of your overall property.
If you don't know where to start, speak with one of our representatives today! We will discuss your concerns in great detail and thoroughly explain each of our services to ensure you make a well-informed decision. Please contact us today to request a free estimate. We look forward to assisting you on your next project!
Get an Instant Price Quote